The Dead Letter Drop BBS
---
The Dead Letter Drop BBS (aka DLD) is not anymore situated in Muscat, Oman. DLD was the support BBS for free software written or maintained by Jonathan Hudson.
---
Jonathan Hudsons new Internet adress is:


http://www.jrhudson.demon.co.uk

---
---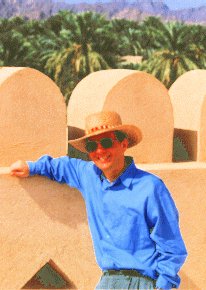 The author explores Nizwa Fort
Jonathan R Hudson was working for the Government of Oman in Muscat, when he was not sailing or playing with a real computer. Just once, he got caught here having a sunny day off exploring the historic Nizwa Fort in the Oman Interior. Nice mountains, not much desert !
---
Back to QTPI-Page
---